Welcome to
Sweetpea Keepsakes
handcrafted gifts for all occasions of life
*** ***
My Keepsakes are more than just ornaments,
they make everlasting memories for all who receive them.
*** ***
There are complete instructions on how to purchase
on the "order" web page below. If you need more
information, please contact me at: usa.sweetpea@yahoo.com
*** ***
To view all my options, click on the name under each image below.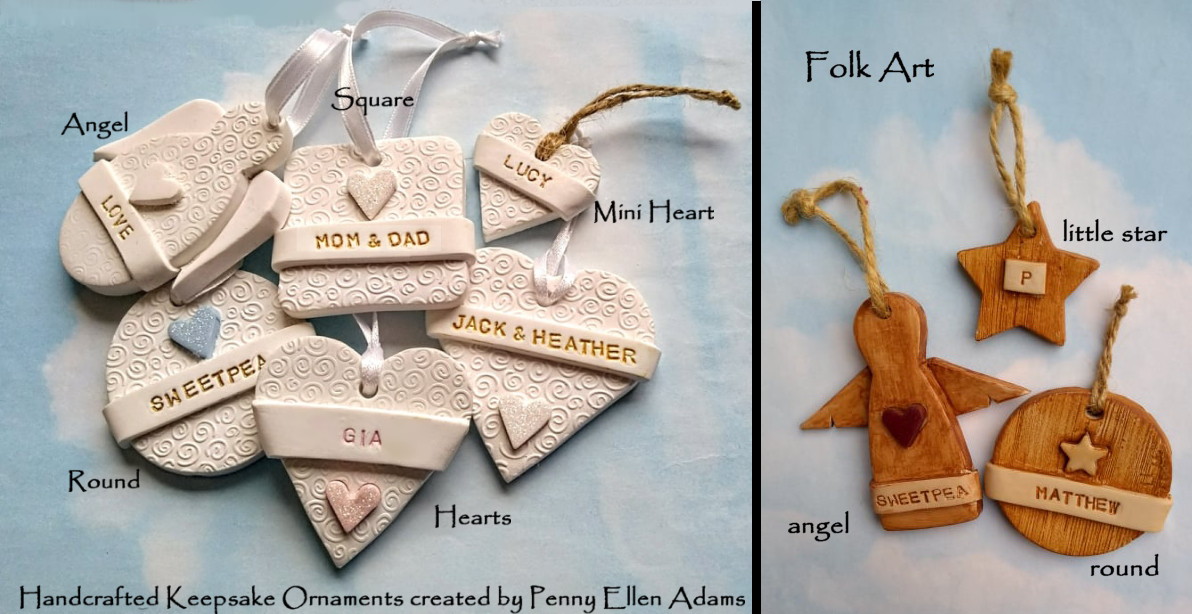 Each Keepsake is individually shaped, stained, sanded and hand stamped.
Folk art Keepsakes are created with a deep burgandy heart. All other style Keepsakes
can be ordered with your choice of a blue, pink, camel or white heart.
***
To view all the options, click on the name below each image.


*** *** ***
Gay's Custom Watercolor Cartoons


click here!
*** *** ***
handcrafted in the usa
support this artist
buy american!
*** *** ***
html web site design by
Penny Ellen Adams
the original Sweetpea
©2023